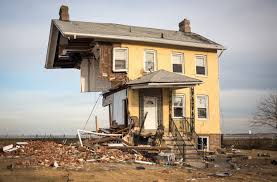 2017 was a hurricane season that was considered to be unprecedented by many who observe storms. However, it may become the "new normal" given systems like Irma, Harvey and Maria that demonstrated such strength, speed, and rain which proved to be costly and devastating.
Impact on building codes, material costs, and preventative measures will no doubt increase the roofing industry's standards and regulations for years to come. Just like in the aftermath of hurricane Andrew - Florida, Texas and Puerto Rico will most likely experience changes to the building codes that pertain to roofing. In addition, prices are already skyrocketing for shingles and related materials.
An upside to this storm gloom is that research, technology and manufacturing processes are producing new and stronger building materials that can withstand severe weather systems like never before. In Florida, these major storms necessitate the need for roofing systems to absorb the brunt of wind speeds that are reaching the limits of testing capabilities.
"The storms are getting stronger," said Mike Silver, technical director for the Florida Roofing and Sheet Metal Contractors Association (FRSA). "What we're going to see is a consistent desire to increase the ability of the building and roof to withstand these storms that are coming."
Guidelines for building in the US have been under the International Building Code for nearly
20 years now, but states like Florida have decided to strengthen certain aspects, like wind uplift resistance. The Florida Building Code Sixth Edition became effective January 1, 2018, and was designed to enhance the hurricane resistance in areas most likely to be affected by severe weather. Miami-Dade County Code has some of the strictest wind uplift requirements in the country, currently 185-MPH for High Velocity Hurricane Zones. However, as evidenced by hurricane Andrew, having a strong code and enforcing it are two different matters.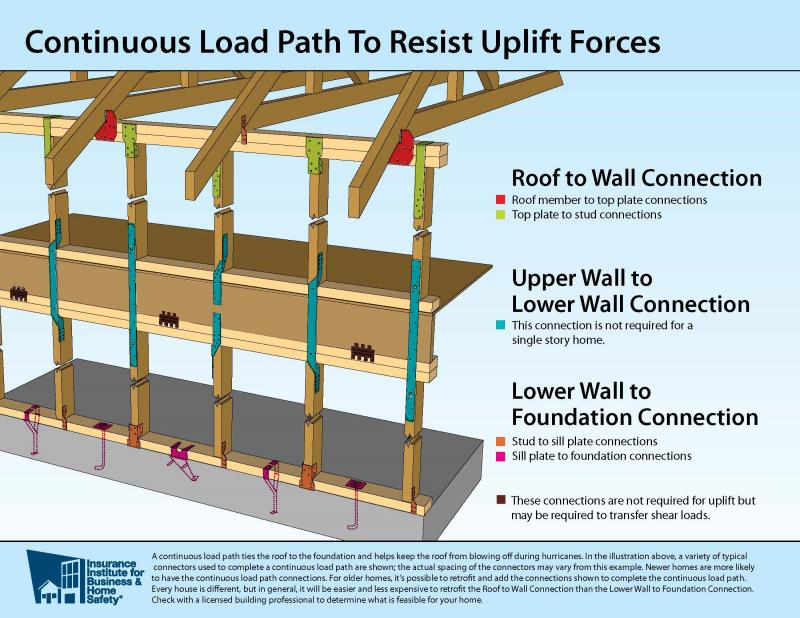 What does all of this new technology and information have to do with you? It has everything to do with who you choose to install your new roof and how they do that installation. Keith Stern Roofing never cuts corners with regards to materials or proper installation. We use top quality materials from the giants in the roofing industry. We repair damaged or rotten wood when found, and properly flash around corners, chimneys and problem areas.
Homeowners in the Southeastern region of the US are now looking for more resilient roofs. Value and durability is the theme of many as they contemplate putting on a new roof. Since the Great Recession of 2008 homeowners are budget-conscience when it comes to major home renovations and improvements (including roofing) – but are also searching for products that will stand up to severe storm damage.
Shingle manufacturers such as Owens Corning are not only producing shingles that are stronger and have a higher wind-resistant factor, but are also selling an entire "Roofing System" concept that will extend the overall strength and life expectancy of the roof. Proper installation is key to delivering optimal performance with regards to your roof and its long-term sustainability.
Keith Stern Roofing is an Owens Corning Preferred Contractor and adheres to strict installation techniques to ensure the optimal roof life from shingles such as the Owens Corning Tru-Definition Duration Architectural series. Homeowners are told about the SureNail Technology grip that helps deliver 130-MPH warranty performance as well as the SureNail woven fabric strip on the face of the shingle which informs the installer precisely where the nail should go during the installation process.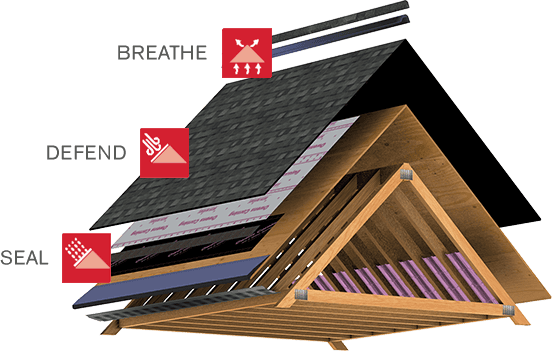 While shingles are the most visible component of a roof, they serve only as the first layer of defense in a storm. Underlayment is a critical protective element for repelling water and synthetic underlayment provides many benefits over traditional felt systems. Synthetic product advantages include a more efficient installation, a toughness, and more coverage per roll.
We generally use either a heavy 30 lb. felt underlayment or a D-226 synthetic underlayment (Miami-Dade County approved product) on all of our roofing projects.
Now that you have an overview of roofing industry standards in our area, make sure you take the time to investigate your Roofing Contractor and their longevity in their industry. A roof is an expensive investment, but more importantly – a costly mistake if you choose the wrong installer.
Here is a link to Owens Corning website regarding roof basics: